2020 CAMPUS ASIA JOINT CLASS, DEC 23, 2020
Introduction: The information design toolkit identifies the context of user and external relationships to obtain, analyze, and evaluate the context of the situation. In this joint class, information design toolkit will be active under the theme of mapping.
Students identify the context of what problems information users encounter, what they demand, when and how to obtain and utilize information, and organize and visualize information content.
Prticipated Universities: Chiba University(Japan), Yonsei University(Korea)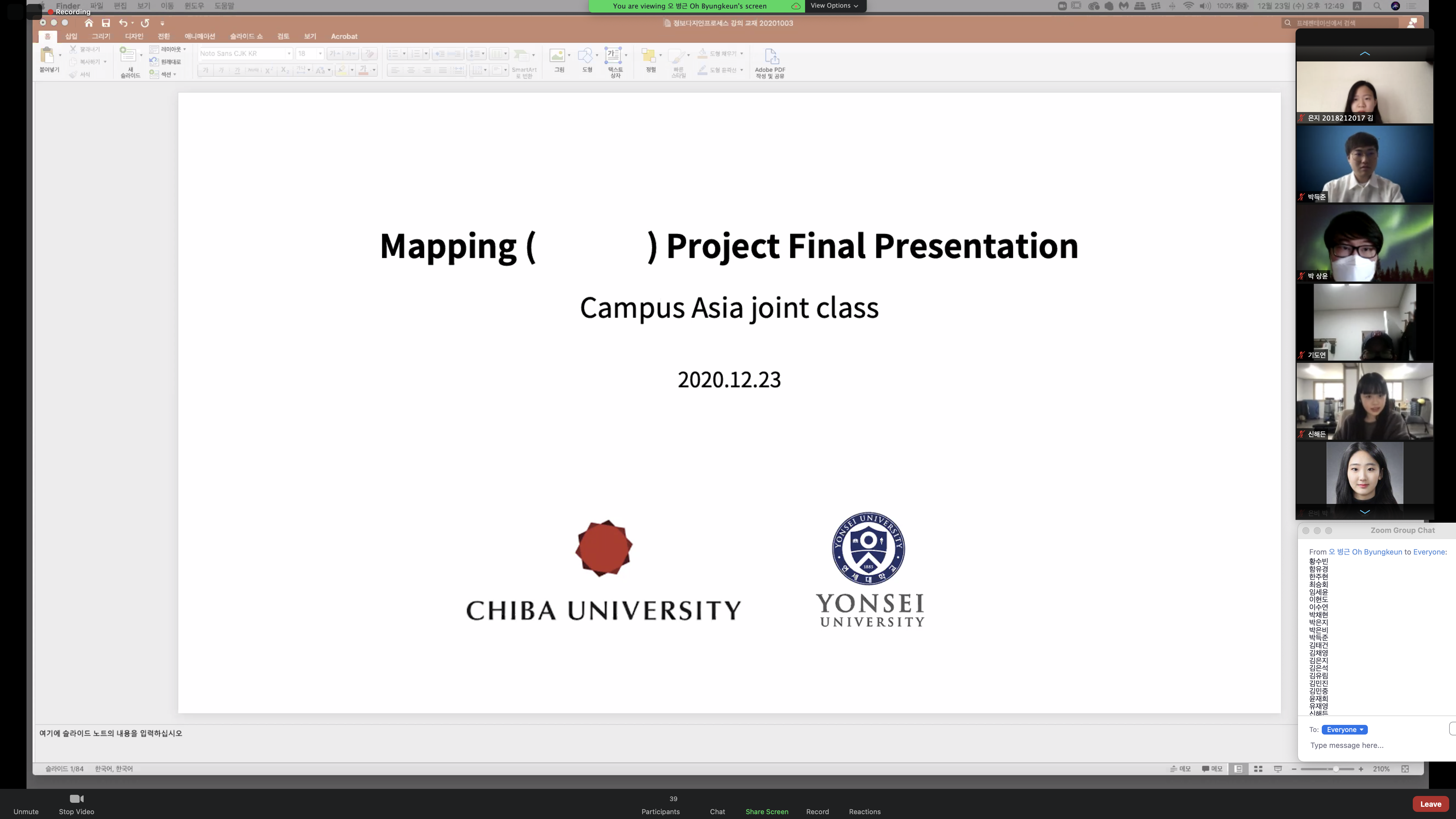 △ Opening, Online
△ Final Presentation, Online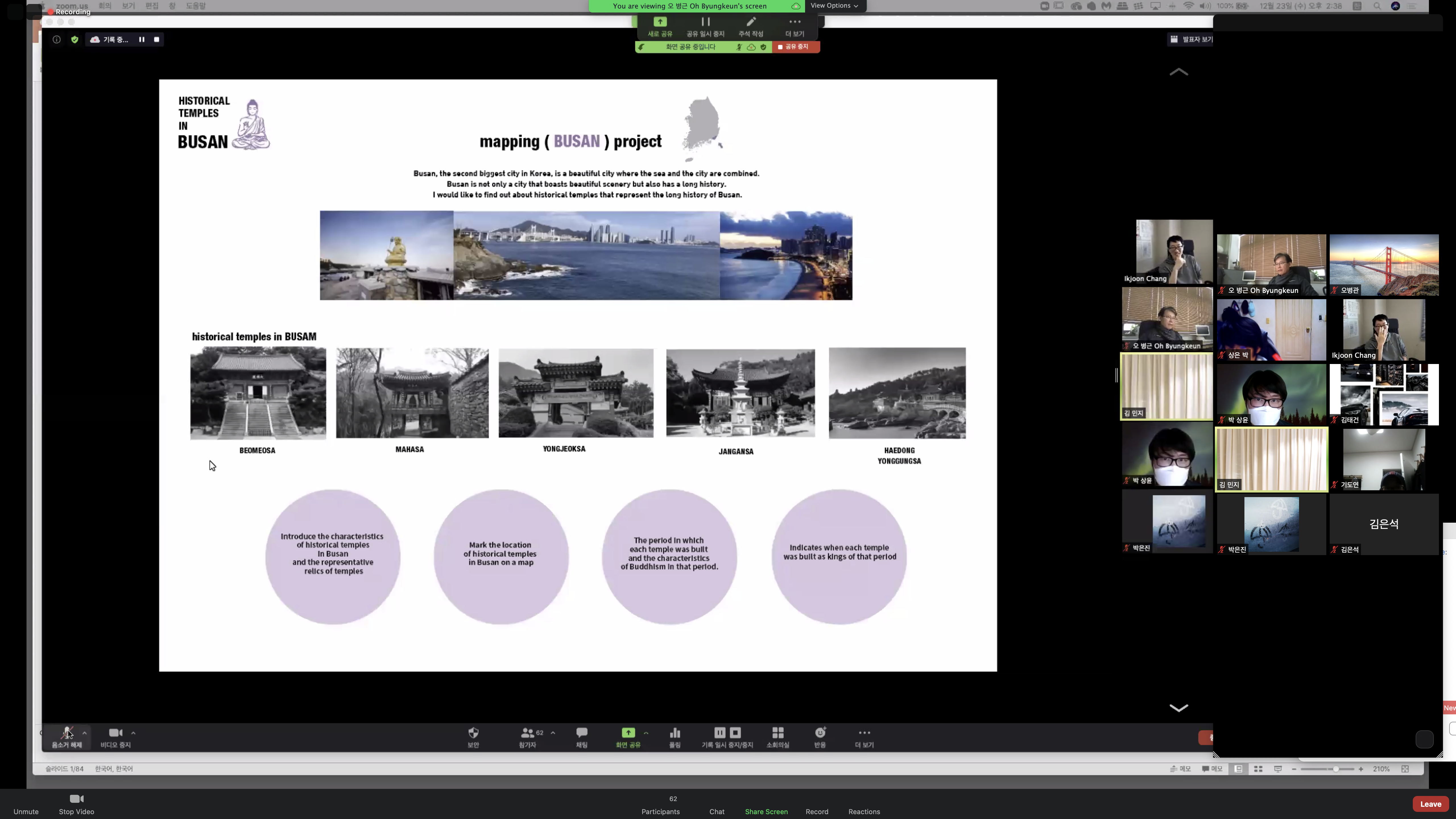 △ Final Presentation, Online
△ Final Presentation, Online
△ Final Presentation, Online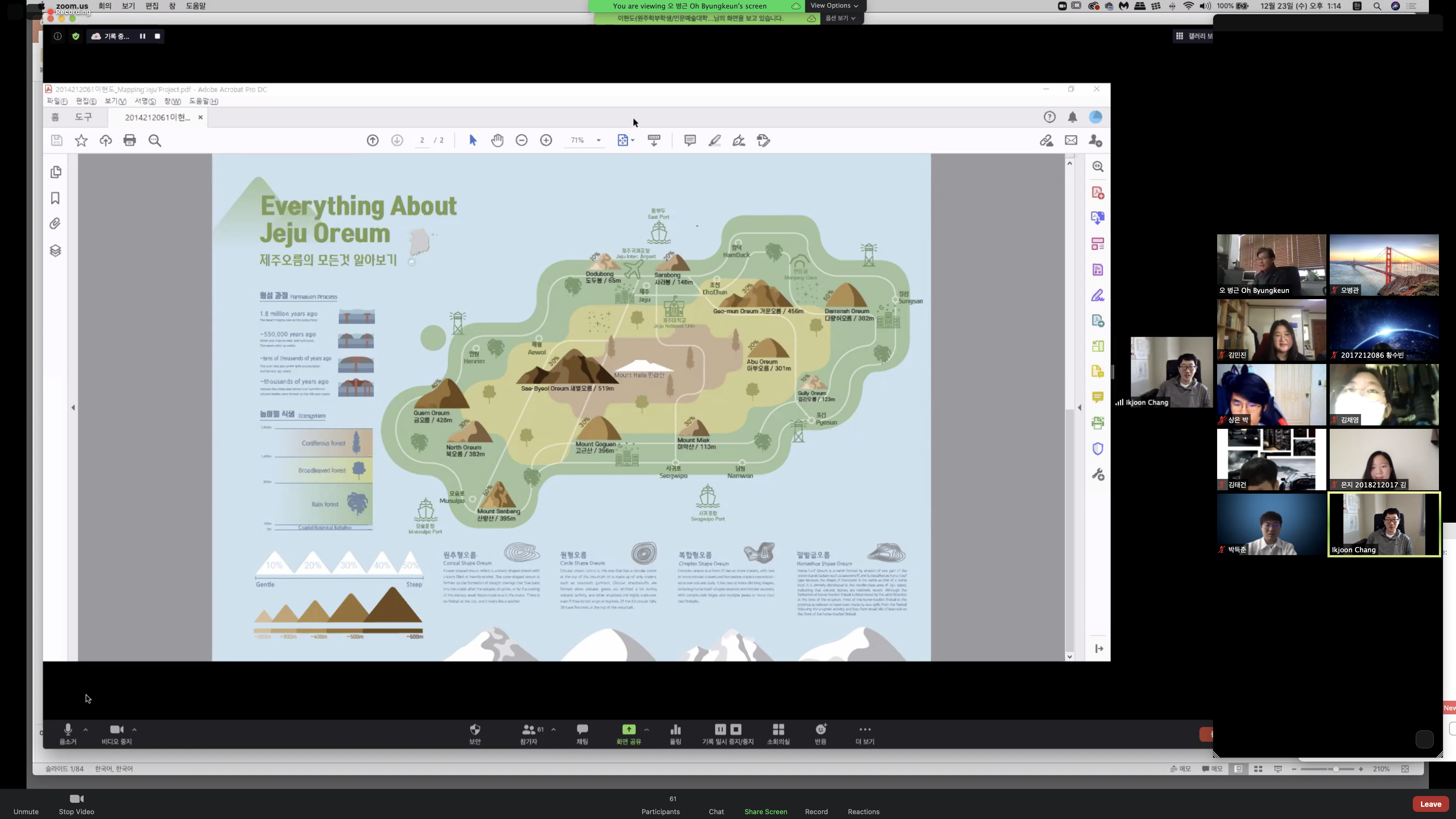 △ Final Presentation, Online
△ Final Presentation, Online
△ Final Presentation, Online
△ Final Presentation, Online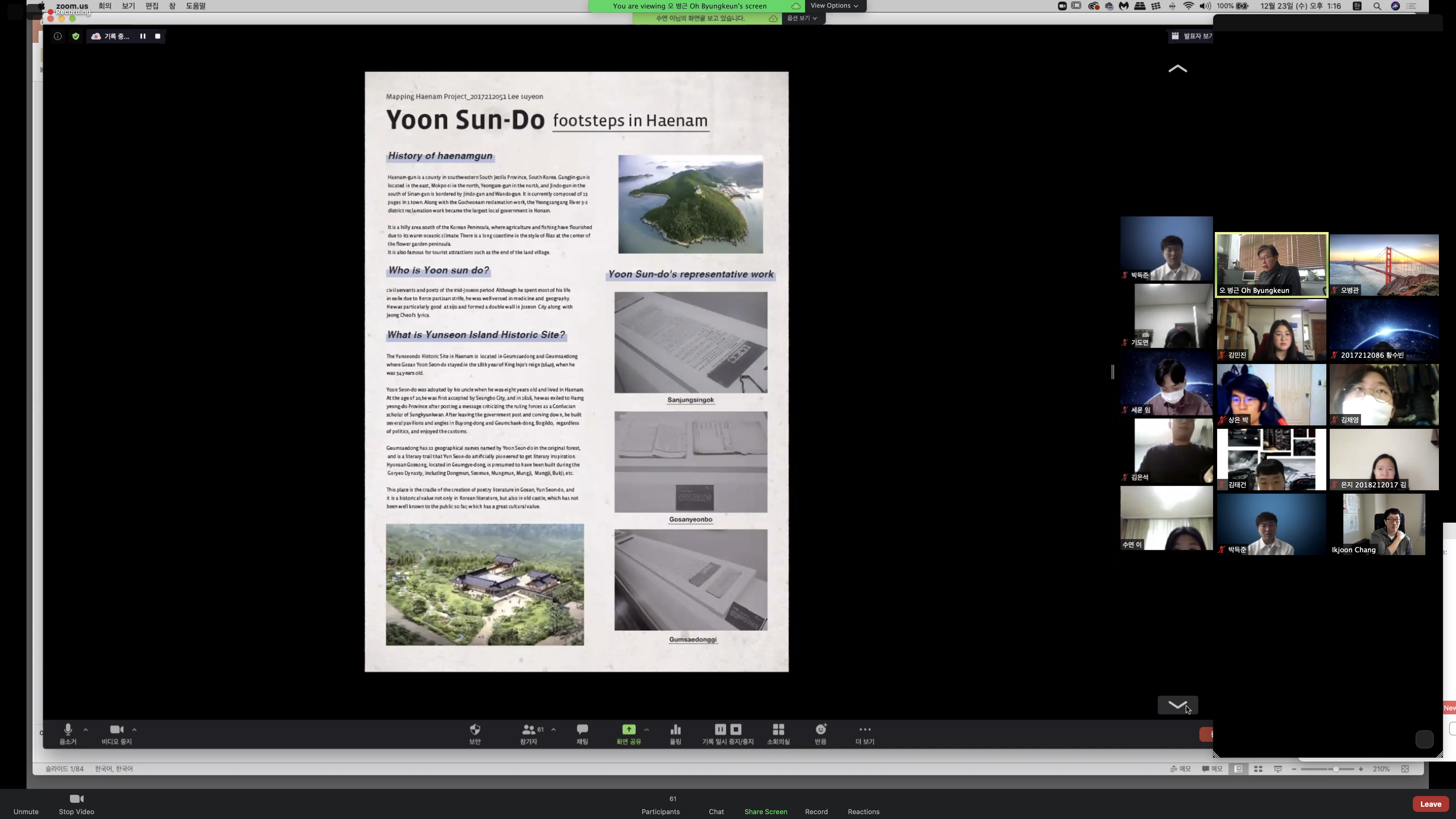 △ Final Presentation, Online